Main pageReportsAnnual LPW meeting "Ideas that unite: expanding the network of contacts"
| | |
| --- | --- |
| | Annual LPW meeting "Ideas that unite: expanding the network of contacts" |
On Thursday, October 30, 2014 the League of Professional Women (LPW) in partnership with Kyiv Alumni Resource Center, ACC Ukraine and ICC Ltd. organized the annual meeting and brought together women-entrepreneurs from all over Ukraine to discuss "Ideas that unite: expanding the network of contacts".
This year the meeting included presentations, business game "Looking for synergy", silent auction and coffee/tea networking. During the presentation of the main current and future LPW initiatives, speakers (Olena Lazorenko, President of the League of Professional Women, Svetlana Olifira, the newly elected board member of the League of Professional Women and our colleague - Valerij Yevstyfejev) reported on the LPW advocacy activities at national and international level, LPW regular service for members on Career development, the LPW initiative group of women's entrepreneurship (WE), as well as planned initiatives "informal adult learning" and "public control of state security sector".
During the business game led by Victoria Spaschenko participants had the opportunity to reveal their talents, hobbies and joint efforts to unite around the planning and implementation of different projects useful for society, such as "green lawn" for outdoor events, LPW summer meeting and spreading the information about "friendly to women" places.
Silent auction allowed raising funds for the LPW activities thanks to interesting lots: books by authors-LPW members, inspired paintings, delicious eclairs and more. Participants had an opportunity to communicate, share their ideas and contacts during coffee/tea networking. According to participant's feedback, the meeting was inspiring, unifying and helped to understand the synergistic effect of communication.
Great thanks to our partners in organizing this year's League of Professional Women meeting: Kyiv Alumni Resource Center facebook.com/ARC.Kyiv, American Chamber of Commerce in Ukraine www.chamber.ua, "International Consulting Company" www.facebook.com/ICCUKR
NGO "League of Professional Women" expresses its gratitude to: Olena Lazorenko, Victoria Spaschenko, Svitlana Olifira, Taisiya Ivanska, Boris Kozhin, Taras Tymochko and Valerij Yevstyfejev.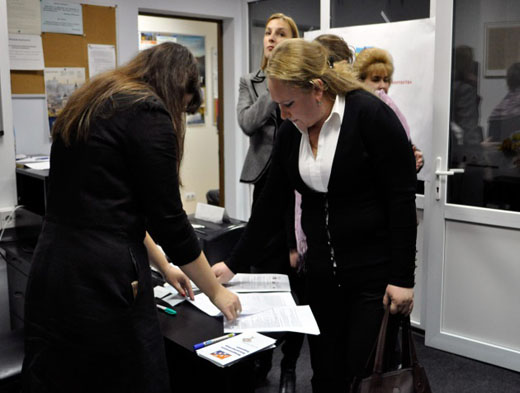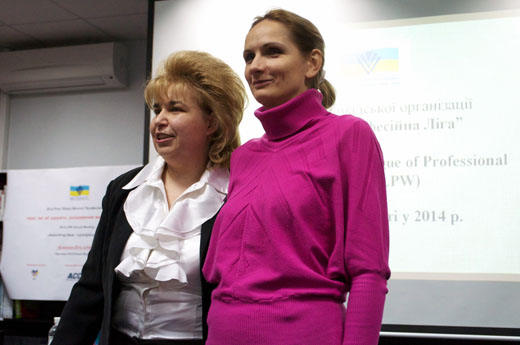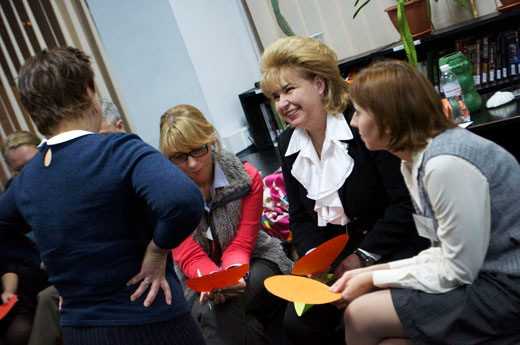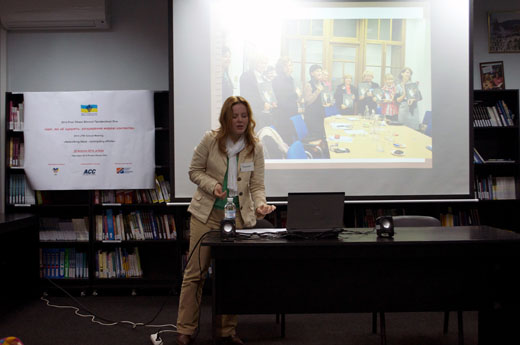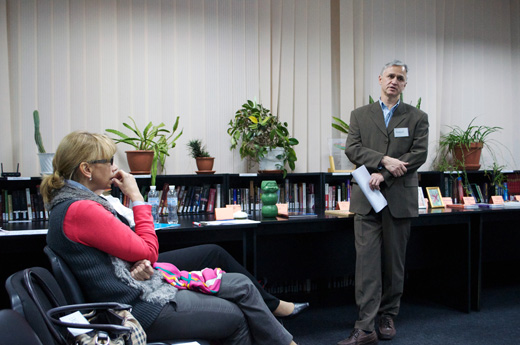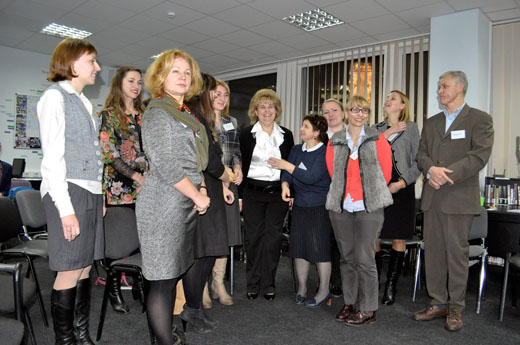 Video report of the LPW annual meeting 2014 is available at: https://drive.google.com/file/d/0B11cGyPwBVAYQXBha0FrcGNmVms/view