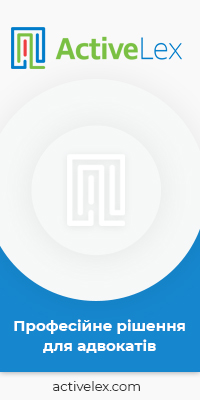 | | |
| --- | --- |
| | Our achievements |

Among our successes:
Creation and development of "LPW Service." LPW Service is our key project maintained at our own cost, recourse and by charity donations.

23 members have won international individual grants with the information and advisory support of the LPW.

Creation of the initial LPW web-site in

1999-2000

, which was redesgined by IATP supported by Avila, an e-marketing website design company:

http://www.lpw.kiev.ua/

(2000-June 2008)

Now official LPW WEB address is

http://www.lpw.org.ua/

New web-site was redesgined by ActiveMedia, Ukrainian website design company

Participation in international conferences such as "Salzburg Seminar" (1999,2004), "Women - New Economic Force" organized by CIPE in (2000,)US; NEWW Gender Policy Conference – Women and Economy in Poland (2003); "Transformation in Austria, participation and gender justice: Feminist challenges in a globalised economy in Austria", Conferece on European integration, European Forum of Dyplomats (Poland, 2006). Annual International Women's Conference of WIDE (Women in Development Europe (Austria 2003) as well as travel grant support from Kellogg Foundation (US) , CIPE (US), International Renaissance Foundation (Ukraine), Ukrainian Women's Fund, NEWW- Poland.

Publication of a book written by the Head of the LPW Consulting Group, Professor Elena V. Lazorenko, Power in Ukraine. Political analysis for those who are in power and those who want to be in power, 1999 (in Ukrainian).

Training workshops on "Development of communication skills of women in business" (together with Small Business Incubator Program, funded by USAID) in1999, 2001.

Publication and distribution of a bulletin on how to support of small and middle-size business in Ukraine by extended loans, with support from International Management Institute,1999.

Successful completion of the project "How to Write Statement of Purpose for Scholarships and Internships in the US," in cooperation with USIS, IREX, ACCELS, Project Harmony", through a small grant funded by ACCELS and the US Embassy in Ukraine,1999.

Project "Resources for Professional Development" in 2001 with a small grant from IATP/IREX.

Project - Bulletin called "Improvement of Qualification for Ukrainian Professionals," electronic and printed version funded by KLM (Holand) in 2001

In 2003 the LPW joined Karat Women's Coalition (head office in Poland) and Network of East-West Women.

Training on Human Resources Management for Yalta Women Business Club with financial support by BIZPRO (funded by USAID) in 2002.

Small grant from BESO (UK) for a series of trainings on "Developing your personal influence in international communication," "Communication Mastery-1," "Basic Principless of Communication" at Institute of Philosophy of the Ukrainian National Academe of Sciences, Ukrainian Institute of Art and Sciences, for LPW members and partner organizations in 2004.

Training on "Communication Mastery-2" for personnel of the UNDP in Ukraine with financial support from UNDP in 2004.

Project "The Corporate Social Responsibility: a Role of the State, Expectation of a Civil Society and Practice of the Ukrainian Commercial Sector" under the support of Canadian Fund of Local Initiatives Support, Canadian Embassy in Ukraine (CIDA), October 2006-February 2007. As part of the project LPW hosted a round table on Corporate Social Responsibility (CSR): role of state, civic society expectations and Ukrainian business practice. Experts` opinions and round-table discussions were published in February 2007 and entitled Corporate Social Responsibility in Ukraine: experts opinion, K 2007, 152 pp., therefore containing 12 articles of professionals in Ukrainian and Russian, press release of the round – table. The book has been disseminated by LPW using exclusively LPW funds and was delivered to the following organizations and libraries: NGOs (Institute of Successful Communities, Center of Philanthropy, Forum of Society Responsible Business, etc), Foundations ( Ukrainian Women Fund), Associations (USPP, KFRU, EBA), Academic institutions ( IF NASU, IIM-Kiev), Local and central authorities (KMDA, Ministry of labor and social policy, Verhovna Rada), International and foreign organizations (Canadian Embassy, British Council, American Council, UN Development Program, OSCE)

Project: «Promotion Corporate Social Responsibility Trends through Trainings and Publications», duration from October 2007 till May 2008. The project supported by Democracy Grants Program of the U.S. Embassy in Ukraine. Within the framework of the project the following activities were implemented: 2 trainings for 40 participants representatives of businesses, NGOs, corporate charity foundations, business and mass media from Kyiv, Ivano-Frankivsk, Donetsk, Kharkiv, Bila-Tserkva, Rivne, Brovary, Odessa cities participated in the trainings; one day Conference in December 2007 in Kyiv, 43 participants and 20 experts for one day seminar on «What for Ukrainian business needs CSR? Risks and ways of overcoming" in March 2008.
Also publication of "CSR Practitioner's Guide» in May 2008 (in Ukrainian) with additional support of Nadra Bank.
The project's partners from the NGOs side were: charity foundation "Ukrainian Forum of Philanthropists", Internews Ukraine, Confederation of Employers of Ukraine, UK-Ukraine Professional Network under the British Council, Ukraine. Journal "General Director", internet portals "Vlasna Sprava", "Media Prostir" and HeadHunter.COM.UA served the media partners for the trainings.



28.05.2019

LPW Thematic Report on SDG4- Education 2030. Input to HLPF 2019:UkraineIn the last days of May 2019 Ukrainian NGO "League of Professional Women" (LPW) share with UN officials and other interested parties our input to the 2019 High-Level Political Forum for Sustainable Development (HLPF) under the auspices of the Economic and Social Council (ECOSOC).


18.03.2019

Women have united their efforts for the professional development in science, education, business and community activitiesOn March 10 in the city park of Kyiv, the project leader and five mentors shared their experience with five mentees from Kyiv and Luhansk region of Ukraine within the implementation of the first stage of the pilot project ICSW Local Ukraine: Women's Mentoring Walk & Talk


14.02.2019

National Advocacy in Promotion Adult Learning Policy in UkraineIn 2018 started up advocacy activities for achieve change in adult learning policy in Ukraine. Advocacy activities initiated by two NGOs – League of Professional Women (LPW) and Institute of Professional Qualifications (IPQ) under the auspices Ukrainian side of the EU-Ukraine Civil Society Platform.


29.11.2018

The League of Professional Women (LPW) took part in the Global Entrepreneurship Week: Community`s Experts Pitching, Best Practices of 2018 and Future Project OpportunitiesParticipators of the 2018 Annual Meeting of the League of Professional Woman had an opportunity to hear insider`s reports from various international conferences, forums and trainings, get acquainted with the experts and vendors of the Female Entrepreneurial and Intellectual Community by LPW, learn more about opportunities for the next year.


25.09.2018

Workshop in Kyiv devoted to the third anniversary of the Agenda 2030Our workshop "Adult Learning Policy as Pathway to Implement European Integration of Ukraine & SDG #4", organized by NGO "League of Professional Women" (LPW) and NGO "Institute of Professional Qualifications" under the auspices of Ukrainian side of the EU-Ukraine Civil Society Platform with support of the Civic Synergy Project, took place in Kyiv, Ukraine, 24 September 2018.